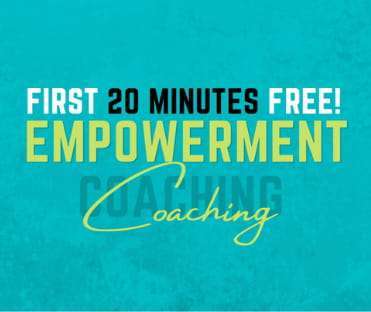 Am I toxic? Am I a bad person? You may often ask yourself these questions, because you feel trapped in the same hurtful behavior. Then, the pain causes you even more worry and questions: why am I toxic and how to change? Will I pass a toxic person test? Why don't I have lasting relationships? How can I stop being a toxic person?
Take the: AM I TOXIC? Quiz: Do you have toxic tendencies?
I made this Am I Toxic Quiz to help you answer these questions! Stop wondering, "Am I the problem?" And, let me help you! First of all, you are NOT a bad person! You are a wounded person. There is no such thing as a toxic PERSON. There are wounded people with toxic TRAITS.
From an early age, no one taught you how to properly protect yourself from the darkness in the world. Have you been wounded by others? Or, afraid of being wounded and hurt? The pain taught you how to defend yourself in an unhealthy way because that's all you knew how to do.
Situations and people can cause you to feel shame, abandoned, insecurity, fear, inadequate, and anxiety which are stressful for the body. Toxic traits are usually centered on protecting yourself from those scary feelings.
Related Article: 10 Emotional Needs That Destroy Relationships!
It is time you learned the healthy way for coping with emotions and healing. Want me to help? You can connect with me for your First 20 Minutes Free: of 1:1 empowerment Coaching! Or, you can visit the collection of articles and quizzes below that will help you heal. You will move from Am I Toxic? to healthy and healed.
12 signs you've become a toxic person (you have toxic traits):
You have no friendships or relationships that have lasted a long time.
You can't apologize.
You're afraid of what people think or feel concerning you.
You do things to keep the peace.
You're unhappy.
You know you're doing something wrong but can't stop.
You don't accept "no" as an answer and push people to give you what you want despite them setting boundaries with you.
Different people have the same complaint about you.
You twist the truth and stories so you can be the victim.
You don't trust anyone.
You are afraid of relationships and friendships.
It feels like everyone is attacking you!
Take the AM I TOXIC?! QUIZ to see if you have any of the other 30 traits of toxic behaviors!
Ultimately, there are different types of toxic traits: manipulative, controlling, codependent, fear-based, people-pleasing, enablers, passive, aggressive, liars, blame-shifters, avoiders, addicts, etc. Every person on this planet has pain but not everyone deals with the pain well. People that don't deal well with pain develop toxic behaviors and traits.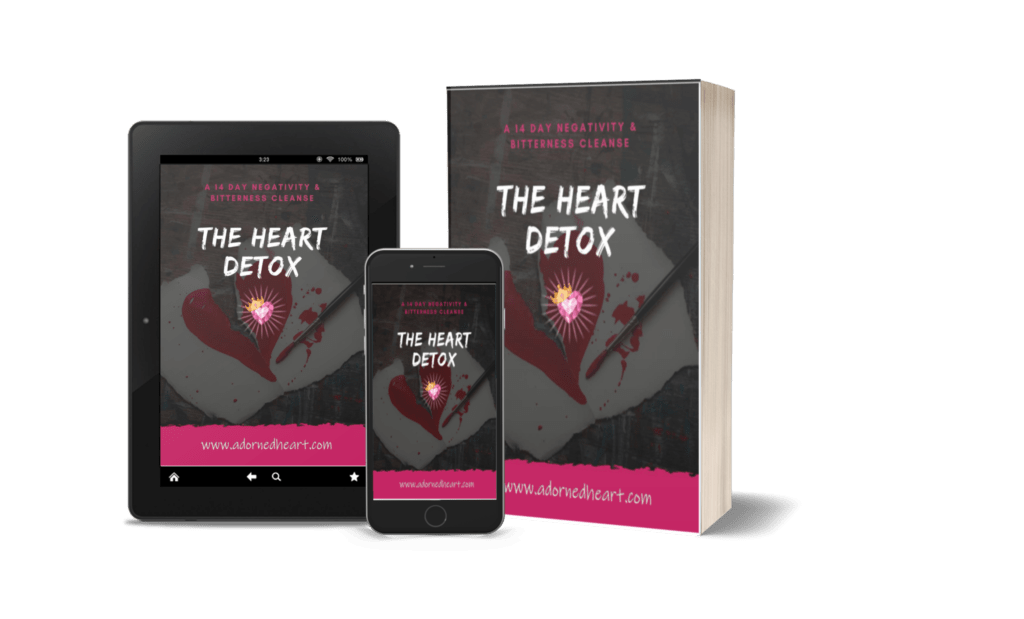 Am I the toxic one in the relationship?
Toxic relationships are caused by two people with dysfunctional ways of handling pain and situations. One person may have more noticeable toxic traits. However, people with toxic traits attract others with toxic traits. For instance, a man that loves to blame-shift and control will usually date a woman that is passive, takes guilt for things she doesn't do, and is afraid of having control.
The woman has what I call the "pretty dysfunction." It's pretty because society makes it seem like good people or nice people are quiet, passive, afraid to speak their mind, and hurt the feelings of others. While some view people that try to express themselves as the inapprorpirate ones. Actually speaking your mind is HEALTHY when done in the right way. In reality, people with pretty dysfunctions are trying to do the same thing as the person with "noticeable dysfunctions."
Related Article: 10 Emotional Needs That Destroy Relationships!
Both people are trying to survive in a harsh world. They both just learned to do it in different ways to stay safe. People with dysfunctions pass their toxic traits to their children. The children end up being the "pretty dysfunctional person" or the "noticeable dysfunctional person." ALL toxic traits furthers the cycle of toxic relationships. Either way, both behaviors are toxic– read more on this by reading "Why narcissist attract empaths?"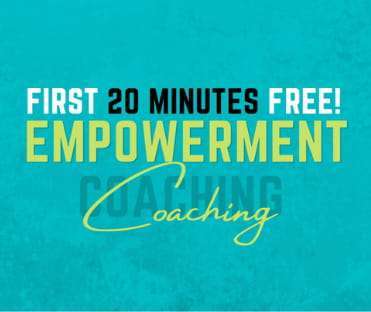 Are you wondering — Am I a Toxic Friend? Am I in a Toxic Friendship? The number one sign that you are a toxic friend or in a toxic relationship is realizing something is wrong. We attract the level of healing we have. Therefore, if you are scared to speak your mind, codependent, easily confused… It's likely that you will make a toxic pairing with a friend that is controlling, overly opinionated, and codependent. When you heal, you will attract healed friends.. Or, you'll help others heal.
Do I have a mental illness?
Wondering, "Am I mentally ill?" The truth is everyone will struggle with toxic emotions at some point in their life. However, someone with a mental health disorder struggles so severely with issues that it impairs their ability to keep relationships, jobs, and other life aspects in check. In addition, the individuals mood is characterized by extreme highs and lows.
You can take this mental health screening test to further pinpoint the issue. In my opinion, it doesn't matter if you have a mental health disorder or not. If you are having trouble and you can't control yourself — Get help. If you are repeating the same patterns and can't break them — Get help. You may need more help than someone else, but the answer is still the same — Get help.
Getting help from a professional licensed psychologist or psychiatrist will allow you access to mood stabilizers and therapy that will be tailor made to your unique emotional, genetic, hormonal, etc. experience.
How to stop being toxic:
Why am I toxic and how to change? The reasons you struggle with toxic emotions is unique to the things you have went through and how you handle pain. The first step in finding out what caused the damage, the second step is to learn how to deal with the pain properly, the third step is healing what caused the damage, and the fourth step is embracing a healthy lifestyle.
Identifying the toxic traits within yourself is important to heal. So the biggest questions you need to answer is, What's your toxic trait? And, why?
Here are 11 articles that can help you navigate this process. But, remember you don't have to do it alone. I can help you identify the root of your trauma in a free 20 minute session so you know how to start your healing process.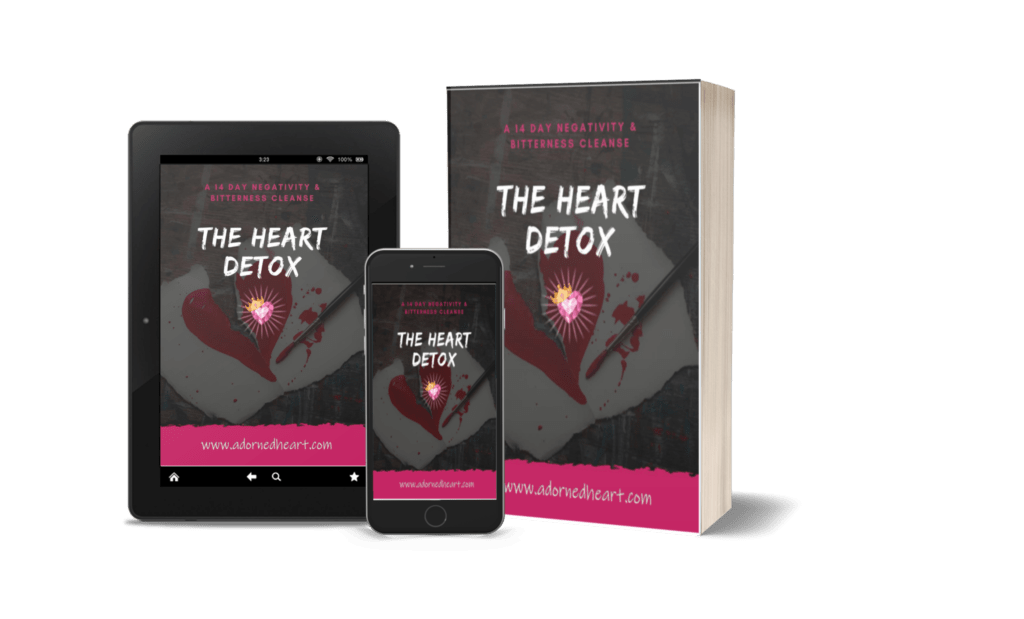 Start your FREE emotional healing journey with the Heart Detox!
Adorned Heart is a participant in the Amazon Services LLC Associates Program, an affiliate advertising program designed to provide a means for us to earn fees by linking to Amazon.com and affiliated sites. There is no additional cost to you, and I only recommend products I use and love.