Adorned Heart's Vision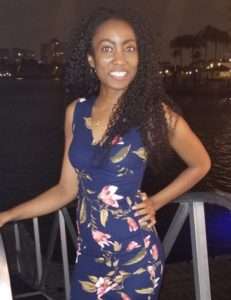 Hello! My name is Christina Daniels and I created Adorned Heart to showcase the love of God to women. My desire is to promote self-love, relational health, and strong faith.
Adorned Heart is a collection of blogs from different women!  This collective blog focuses on empowering women to be the best versions of themselves.  Every topic links back to inward growth - to help promote inner beauty.
Ultimately, Adorned Heart seeks to encourage women to grow inwardly beautiful and then show others how to be just as beautiful inside. Women are powerful and important agents of change in this world. We believe that through our roles as parents, wives, girlfriends, friends, etc. women can promote a lifestyle that can heal the world. A lifestyle that says that loving yourself and being the best person possible is beautiful.
We believe that the most powerful women are in love with God and who they are. So, Let Your Light Shine and Brighten Up This Dark World!
 Therefore, as the elect of God, holy and beloved, clothe yourselves with compassion, kindness, humility, gentleness, and patience. Colossians 3:12
Adorned Heart Contributors