Adorned Heart's Vision
Hey Beautiful! My name is Christina Daniels and I created Adorned Heart to showcase the love of God to women. My desire is to promote self-love, relational health, and strong faith.
I grew up with the hope of honoring God with my body. But, I fell short often and didn't understand why. God took me on a healing and awakening journey; where I learned the truth and it set me free. I realized that I needed to be set free from unhealthy generational patterns, toxic relational patterns, codependence, pride, and a victim mentality. I was a mess and I didn't even know; no wonder I was having a hard time living a pure life.
God, along with wise counsel, helped me identify my impurities and begin the process of sanctification. And I want you to have the SAME experience! I don't want you to WISH that you would have known the path to true healing and righteousness. So, I decided to build a platform for Godly wisdom, so others can AVOID unnecessary pitfalls.
In addition, I love multiple perspectives, so this collective blog will showcase the opinions and experiences of different women from all corners of the world! Every article on this website focuses on empowering women to be the best versions of themselves. Every topic links back to inward growth – to help promote inner beauty.
Ultimately, Adorned Heart seeks to encourage women to grow inwardly beautiful and then show others how to be just as beautiful inside. Women are powerful and important agents of change in this world. We believe that through our roles as parents, wives, girlfriends, friends, etc. women can promote a lifestyle that can heal the world. A lifestyle that says that loving yourself and being the best person possible is beautiful.
We believe that the most powerful women are in love with God and who they are. So, Let Your Light Shine and Brighten Up This Dark World!
"Your beauty should not come from outward adornment, such as elaborate hairstyles and the wearing of gold jewelry or fine clothes. Rather, it should be that of your inner self, the unfading beauty of a gentle and quiet spirit, which is of great worth in God's sight. For this is the way the holy women of the past who put their hope in God used to adorn themselves. They submitted themselves to their own husbands, like Sarah, who obeyed Abraham and called him her lord. You are her daughters if you do what is right and do not give way to fear." 1 Peter 3:3-6

Donations Are Welcomed 🙂
As of July 14, 2021, I officially completed the process of making ADORNED HEART CORP. a non-profit organization aka a 501(c)(3). So, any payment or donation made to our cause is tax deductible – Yay!
Adorned Heart Contributors
Andralia is a wife, school teacher, mother, and devout Christian. She has a Bachelor's degree in English Literature and a Master's degree in Education. She is passionate about empowering women to practice self-love which leads to stronger relationships. (read more)
Amber Sharde heads up House of Bezalel, a creative organization which uses the arts to reach the unreachable. By day she works in healthcare and by night she tends to her first ministry — her husband and their two children. (read more)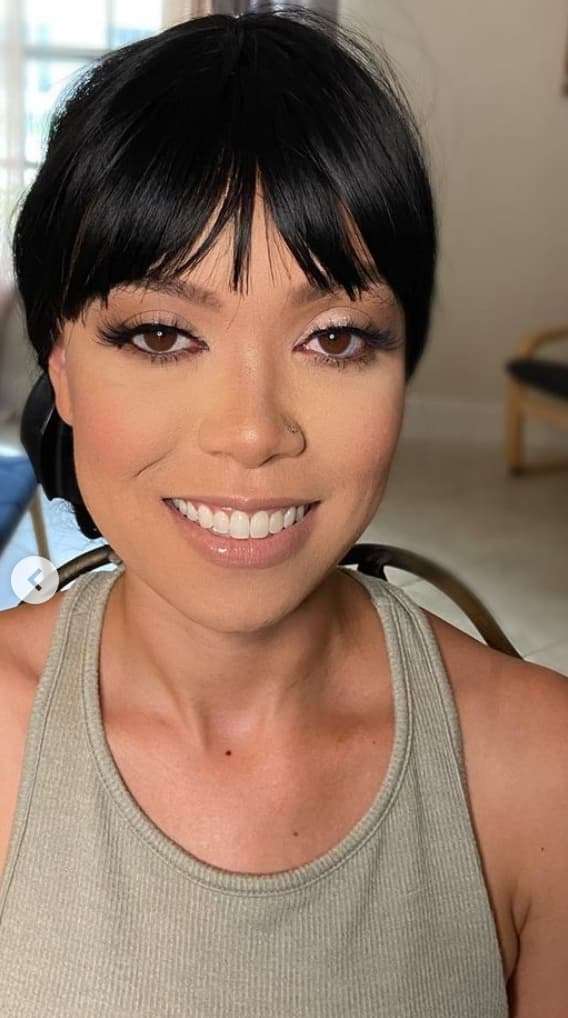 My name is Soraya Kimberly! I am a young adult Christian cancer survivor. Diagnosed when I was originally 18, I had a bone marrow transplant a few years later and I'm in the clear! Standing firm on the truth that God has healed me. (read more)
Blessing Harry
– 4 Steps To Forgive Those That Offend You!
– 4 Tips To Spot A Real Godly Man + Bible Verses!
– 3 Signs He Has Unconditional Love For You!
Winnie Salome
– How do I fix my toxic traits? 5 Tips to Heal!
Arlene
– 5 Tips to Listen To Your Body !
Camila McCalpin
– 5 Tips to Run The Race & Finish Strong + Scripture!
Ana Ruiz
– Who I Am In Christ: 6 Powerful Truths from God!
Naida Alcime
– 3 Goals to Set For Yourself In 2021!
– How to Avoid Toxic Relationships When You're Drunk in Love