If you find that you are prideful there is nothing to be afraid of. The truth is, pride is rooted in deep insecurity, fear, and unworthiness. Fix the deep seeded problems and you fix the pride, which will allow you to be more humble.
What is pride? The real definition and meaning of pride is "an unreasonable feeling of superiority as to one's talents, beauty, wealth, rank, and so forth; to look down on others, to feel one deserves or is entitled to certain things due to their hard-work; disdainful behavior or treatment; insolence or arrogance of demeanor; haughty bearing."
Take this pride test to find out if you are struggling with the spirit of pride: Am I struggling with pride?
The ultimate cause of pride is trying to fix our low self-esteem, unworthiness, and fears in our own strength. Pride damages your career and relationships because you are only pretending to be confident, strong, and bold. These are the 6 characteristics of a prideful person:
A belief that you are better than others and have been blessed because you are "special" and "worked" harder than everyone else. You criticize, judge, and come across as a know-it-all or condescending.
Trying to control life rather than let go and let God.
You must be right all the time or you feel insignificant.
Doing a lot of things like fasting, praying, and working harder than others to be a better person. Rather than doing it for the right reasons.
Doing things so that others or God will love or admire you more. You have to give the impression that you are worthy and amazing to others.
The prideful man or woman has to be better than everyone else so that they don't feel small or insecure. You believe you did it all by yourself and no one helped you. Everyone that isn't at your level is lazy and less than you.
Related Article: In Love With A Prideful Man? 6 Helpful Tips!
You will ALWAYS fail if you try to do things by yourself. You may get the earthly treasure but you will miss out on emotional happiness if you aren't doing things from a place of humility. What are you doing yourself? How can you be less prideful?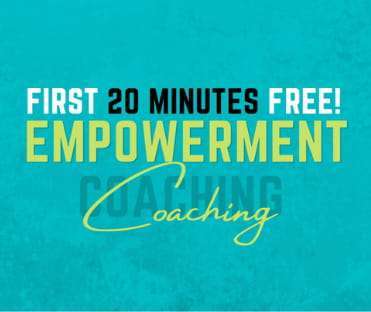 6 Root Causes of Pride:
#1 In your own strength. 
In your own strength. We are being prideful when we think that we can change our bad behavior ourselves. It gets even worse if you're like me and believed you could fix someone else.  I would date people that felt worthless and have never felt loved and thought I would be the love they never had. Haha ! That blew up in my face several times! I learned that if a broken man can't even love himself, my love wasn't going to magically fix or save him !!
We need experts, therapists, mentors, etc. to help us find our inner peace so we can connect with God. Only God can fix our pain, brokenness, and hurt. If we try to do it ourselves it will always lead back to sin. Why will it lead to sin? Because, humans cannot fix the broken soul… Only God can.
Jesus already died to clean us up. We must simply pray and have faith that we will walk in the healing we are looking for! "For God so loved the world, that he gave his only Son, that whoever believes in him should not perish but have eternal life. For God did not send his Son into the world to condemn the world, but in order that the world might be saved through him." John 3:16-17
Related Article: Dying To Self: 4 Tips To Crucify the Flesh!
#2 Fear of humility.
Fear of Humility. God wants to use other people to help us. Pride will stop us from allowing people to help us because we feel we should be able to do it on our own. We may be embarrassed to tell someone we need help and too proud to take the help. The body is there to help with financial, emotional, and earthly support according to their ability. Allow yourself to be weak and accept help.
The ones who have excess are commanded to give. We are suppose to be there for each other my friend, that's what family does. We support each other. I'm not just talking about money.
If I'm more emotionally healed than you… I should help you to walk in healing and purity. We have a call to serve other: "Sell your possessions, and give to the needy. Provide yourselves with moneybags that do not grow old, with a treasure in the heavens that does not fail, where no thief approaches and no moth destroys." Luke 12:33
#3 Fear of Vulnerability.
Fear of Vulnerability. We can often be slow to get help because we don't want people to see our weaknesses. We may fear that they will take advantage of us. If we trust in God, it doesn't matter if someone makes fun of our vulnerability… He will still provide for us.
And, don't be afraid of things looking hard. David was told he would be king. However, King Saul hunted him down to kill him for 4 years. David kept being humble and allowing God to make it work out, He didn't do it in his own strength nor try to convince people he would be king. After 4 years, David became KING! Also, when Noah was building the ark before the flood — everyone laughed at him. Sometimes you have to let people laugh and try to hurt you. God wants to take out the pride in you and those people that treat you poorly or judge you. Trust in God and you will be successful.
"Trust in the Lord with all your heart, and do not lean on your own understanding. In all your ways acknowledge him, and he will make straight your paths." Proverbs 3:5-6
Related Article: How To Pray to Jesus, for Beginners!
#5 Low self-esteem.
Low Self-Esteem. People tend to want to be better than everyone else or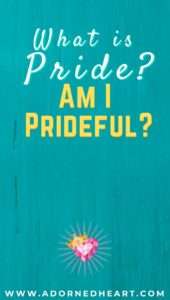 pretend they are doing great, when they are dying inside. They are usually afraid to be vulnerable and let someone see that they hate themselves deep down.
"For if anyone thinks he is something, when he is nothing, he deceives himself." Galatians 6:3
We don't have to pretend to be okay. It's okay to not have it together. You may not have a great job, a romantic partner, a lot of money in the bank, nor a fancy car… But, that doesn't make you special. God created you to be special and feel beautiful, you will start to believe it,  if you pray and wait patiently.
Related Article: 4+ Ways To Defeat Unwanted Thoughts (15+ Bible Verses)
"For I Know The Plans I Have For You' Declares the Lord, 'Plans to Prosper You and Not to Harm You, Plans to Give You Hope and a Future." Jeremiah 29:11
"Live in harmony with one another. Do not be haughty, but associate with the lowly. Never be wise in your own sight." Romans 12:16
#6 Impossible standards of perfection.
Impossible Standards of Perfection. If you struggle with pride, you are probably trying to be perfect. You feel that others will see all your flaws and judge you if you are not perfect. So, you try to do everything perfectly but it never truly fills that hole in your heart. Eventually, you start judging other people for their flaws. You may feel better when you point out that others are less perfect than you. You may feel that you are at the top of the stairs and they are at the bottom, which allows you to feel like you did something right. However, it hurts you that people don't want to be around you because they feel small and judged.
Jesus died to remove the focus on perfection when he got rid of the Law of Moses, in the Old Testament. We don't have to do anything to earn God's love. There are no prayers, amount of fasting, nor man made rituals we can do to earn God's love and power. We inherit His power by believing we received it as heirs of the most powerful king. If we believe that we can do certain things to achieve a "higher" level in Christ, we missed the point of the Gospel and are working in pride. The human mind only wants to rank levels because it makes us feel more powerful, that someone knows less. As christians we should rejoice in knowing that we have very limited earthly knowledge and we serve an all powerful God that knows everything!
"For consider your calling, brothers: not many of you were wise according to worldly standards, not many were powerful, not many were of noble birth. But God chose what is foolish in the world to shame the wise; God chose what is weak in the world to shame the strong; God chose what is low and despised in the world, even things that are not, to bring to nothing things that are…" 1 Corinthians 1:26-28
#7 You are not all-knowing.
You are not all-knowing or have supreme wisdom. I'm sure you are smart and feel you are right 99.9% of the time. But, you don't know everything. You are wrong sometimes even if you don't see it at the moment. God's plan for someone or yourself can look like the story of Job. In Job, His friends said he was suffering because he sinned (they judged him). God rebuked Job's friend and said he is being tested because he was the MOST humble man on earth.
So, don't be quick to think you know it all — even if it seems simple. Be opento hearing what God or people have to say about things you "think" you know. Be slow to speak and quick to listen. "For my thoughts are not your thoughts, neither are your ways my ways," declares the Lord. "As the heavens are higher than the earth, so are my ways higher than your ways and my thoughts than your thoughts." Isaiah 55:8-9
I've found that I know a lot but I don't always fully understand what I know. For instance, I know how to live a great life so I judged other people for having a hard life. Then, God humbled me. I realized that people have gone through pain and darkness that I can never imagine.
Related Article: 4+ Ways To Defeat Unwanted Thoughts (15+ Bible Verses)
Now, I hesitate to give simple advice… Because, everyone's situation and past is different. For example, everyone say communicate why you are upset if you want a problem to be fixed in a relationship. However, that advice does not work for every situation. Communicating your feelings can open the door for abuse. Or, the person may not understand because one of these 7 reasons  keep them from understanding you. I'm basically trying to say that one size doesn't fit everyone. True wisdom is flexible and bends to fit the needs of unique situations and unique people. Be teachable, there is always more to learn.
This concludes this bible study on pride and humility. Remember: pride is sin if you choose not to be humble. Here are bible verses about pride:
Examples of pride in the bible

These are some verses that explain what is pride in the bible:
"Do you see a man who is wise in his own eyes? There is more hope for a fool than for him." Proverbs 26:12
"For my thoughts are not your thoughts, neither are your ways my ways," declares the Lord. "As the heavens are higher than the earth, so are my ways higher than your ways and my thoughts than your thoughts." Isaiah 55:8-9
Related Article: 5 Secrets for Powerful Prayers That Get Answered!
"When pride comes, then comes disgrace, but with the humble is wisdom." Proverbs 11:12
"Pride goes before destruction, and a haughty spirit before a fall." Proverbs 16:18
"One's pride will bring him low, but he who is lowly in spirit will obtain honor." Proverbs 29:23
"The fear of the Lord is hatred of evil. Pride and arrogance and the way of evil and perverted speech I hate." Proverbs 8:13
"For all that is in the world—the desires of the flesh and the desires of the eyes and pride in possessions—is not from the Father but is from the world." 1 John 2:16