This is a beginner's guide to understanding Christianity, for the sake of converting or joining the body of believers. Becoming a Christian is really simple when you start by having a relationship with God. Firstly, we must accept that Jesus came to the world to end mankind's bad patterns (sin) and cleanse us from the consequences of sin (pain and destructive emotions.)
God wants to heal you from all the consequences of your actions or the actions of others, so you can live a better life and have stable relationships. God wants to remove everything that is harmful to the purity of your heart:  painful memories, trauma, insecurities, nightmares, stress, anxiety, depression, addictions, fear, anger, isolation, loneliness, hyper sensitivity, suspicion, agitation, shame, bitterness, resentment, hostility, etc.
8 Benefits of Accepting Christ: 
Jesus, the son of God, came to earth to bring us some really Good News!  He said we have access to a couple different things if we ask him (you have to invite him) to be apart of our lives:
1. We receive an Eternal Father: We have a caring father, that wants to love us and speaks to us. I asked him to prove he was real and he spoke to me audibly.
2. We receive the Holy Spirit: This helps us to avoid toxic patterns and sins. He also removes shame, fear, guilt and other negative emotions that keeps us stuck and broken.
3. We receive God's power as our inheritance. We have been adopted into the family – We are royalty. 
4. We have a place in paradise – Heaven.
5. We receive gifts from God. He wants to give us the desires of our hearts if we delight in Him and it's according to His will. God remembers even the little prayers we forgot we prayed as children.
6. He's a God of healing and wonderful MIRACLES!
7. We receive spiritual gifts – dreams, visions, miracles, love, joy, etc. I have dreams that direct me and help me avoid sin.
8. We are forgiven of the wrong (sins) that we have done. Then, we get to partner with God to bring others out of darkness and into this forgiveness and intimacy with God.
If you decide to give your life to Christ and surrender to his wisdom and guidance: You get full access to the healing and other gifts that he provides. You don't have to be perfect when you give your life to God. If you put pleasing God first… You are doing a good job even if you accidentally mess up.  Learn more about pleasing God and keeping your life pure and holy by clicking here.
Related Article: 5 Reasons You Can't Be a Good Person Without Jesus
The great part of the Good News is you can come to God filthy and still ask him for help. When I got saved, I was doing all the wrong things and stuck in bad situations I couldn't get out of.  But, I continually asked God to help me stop getting into bad situations and doing sinful things. He helped me out of all the situations. The same is true for this beautiful sister who received healing from lust and loneliness: 5 Tips + How I Overcame Sexual Sin.
Jesus came to clean us up and get rid of our sinful nature. He also came to help us have the right heart and attitude to live a content and happy life while we are on Earth. Ultimately, Jesus is a fixer and heart purifier (The free e-book, The Heart detox will explain the process.) He knows how hard it is to avoid sin so he came to help us master it. If we accept his help and follow his way he forgives us of all we have done and teaches us how to avoid the same mistakes in the future. "In him, we are forgiven so he will not treat us as our sins deserves or repay us according to our iniquities." Psalms 103
3 Steps to Become A Christian:
1. Accept Jesus Christ as your savior:
What to pray to become a Christian? You should pray a salvation prayer where you accept Jesus into your life and become a believer. The prayer centers on giving him permission to transform you life and lead you into righteousness. He will renew your inside and outside. This means he will remove unhealthy emotions and mindsets within you. He will also remove or restore unhealthy relationships and friendships… 
Jesus thank you for dying to erase my sins. Thank you for forgiving me of all the wrong I have done. I also forgive myself and others for any pain that has been caused. Help me to patiently love you, myself, and others well. I give you permission to come into my life and make it clean. Remove anything in my life that hinders me from you and happiness. Please help me to live by your biblical truth and wisdom. Teach me to honor you Jesus. I ask that you give me strength to follow your ways listed in the Bible and to live my life with purity. Thank you Jesus. Amen.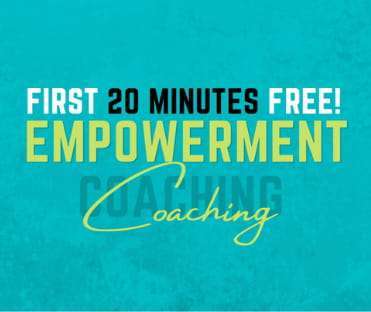 2. Live righteously! 
What does it take to be a Christian? It is now your responsibility to try and live a righteous life… "Then [you can]  cry out, and the LORD  [will] hear [you]; he [will] delivers [you] from all [your] troubles. The LORD is close to the brokenhearted and saves those who are crushed in spirit. The righteous person may have many troubles, but the LORD delivers him from them all; he protects all his bones, not one of them will be broken. Evil will slay the wicked; the foes of the righteous will be condemned. The LORD will rescue his servants; no one who takes refuge in him will be condemned."  Psalms 34:17-22
The journey to healing is in the timing of the Lord and may feel slow and painful to you. Though, the Waiting is Painful, it Will Prepare You! The process will teach you that God Cares About You ! It will also help you to understand that He works everything out to be good even if He doesn't do it the way that we expect or want him to!
Related Article: How To Pray, A Beginners Guide.
3. Develop an intimate relationship with God!
Our journey with God shouldn't stop at the salvation prayer and weekly church attendance – That's just the beginning. Beginners should press into hear the intimate heart of God (through prayer, reading the Bible, & worship) and experience his transformative power over our hearts. Daily connection, obedience, and confessions of our sins are key. As we connect with God our hearts will start to be cleansed from all pain, bitterness, envy, hate, anger, etc. The need to gossip, take revenge, hurt, etc.
The power of our old broken nature died with Christ at the cross. His resurrection power gives us freedom and life. We do not have to be slaves to pain, sin, and brokenness any longer; Christ died to give us a new life free from that.
John 11.25-26: "I am the resurrection and the life. Whoever believes in me, though he die, yet shall he live, and everyone who lives and believes in me shall never die. Do you believe this?"
Ultimately, having a relationship with God is fun! We get to know him as a father and learn to hear his voice! Here's an article where I explore that: Am I Hearing God's Voice? 4 Biblical Secrets To Ensure You Are!
Reminders From the Word of God, that confirm he is forgiving and wants to heal you:
Therefore I say to you, her sins, which are many, are forgiven, for she loved much. But to whom little is forgiven, the same loves little. Luke 7:47-48
"Is anyone among you sick? Let them call the elders of the church to pray over them and anoint them with oil in the name of the Lord. And the prayer offered in faith will make the sick person well; the Lord will raise them up. If they have sinned, they will be forgiven." James 5:14-15
"My son, pay attention to what I say; turn your ear to my words. Do not let them out of your sight, keep them within your heart; for they are life to those who find them and health to one's whole body." Proverbs 4:20-22
"Therefore confess your sins to each other and pray for each other so that you may be healed. The prayer of a righteous person is powerful and effective." James 5:6
Related Article: How To Avoid Problems By Listening To God
"… [For] all have sinned and fall short of the glory of God." Romans 3:23
"He said to her, "Daughter, your faith has healed you. Go in peace and be freed from your suffering." Mark 5:34
If we confess our sins, He is faithful and just to forgive us our sins and to cleanse us from all unrighteousness. 1 John 1:9
"Come now, and let us reason together," says the Lord, "Though your sins are like scarlet, they shall be as white as snow; though they are red like crimson, they shall be as wool." Isaiah 1:18
For if you forgive men their trespasses, your heavenly Father will also forgive you. But if you do not forgive men their trespasses, neither will your Father forgive your trespasses. Matthew 6:14-15
My little children, these things I write to you, so that you may not sin. And if anyone sins, we have an Advocate with the Father, Jesus Christ the righteous. And He Himself is the propitiation for our sins, and not for ours only but also for the whole world. 1 John 2:1-2