In this article, I share dreams from the spiritual realm and 75 effective spiritual warfare prayer points with scriptures to defeat evil and bring God's Kingdom to earth. The points are organized into 13 different categories based on the strategic steps for warfare and breakthrough.
Click here to skip to the section with the prayer points.
My Testimony With Spiritual Warfare Dreams
In my early Christian years, I would have dreams of demonic attacks. But my understanding of REAL spiritual battle started when I had a spiritual warfare dream many years ago (may be in 2012?). God said He would take me to "Babylon" and no one would be able to come with me, no one the dream warned twice. In Christianity, Babylon symbolizes worldliness and evil. The dream deeply confused and scared me.
However, now I fully understand the dream. God meant to take me on a journey to see the wickedness on the earth and  in the spiritual realm. He also wanted to show me how he plans to deal with it and how I can take part in the battle. He showed me how the enemy uses situations, people, our own mind, and other simple things to accomplish evil plans. It's sad but some Christians don't know they are working for Satan with gossip, meanness, division, etc. 
Related Article: 6 Tips for Christian Dreams Interpretation: Hear God!
My prophetic dreams taught me…
In the past couple of years, I have had many dreams about demonic forces trying to capture saints. In one instance, my body was vibrating like an alarm as God woke me up from a dream and told me to pray for a friend. The dream showed me a friend that was spiritually blind. They didn't see me or God's love correctly. The truth is, many people are spiritually blind causing them to operate in narcissism, victimhood, the blame game, etc. The devil has twisted their ability to see clearly, so they blame others when they are causing their own problems! 
"To open their eyes, so that they may turn from darkness to light and from the power of Satan to God, that they may receive forgiveness of sins and a place among those who are sanctified by faith in me." Acts 26:18
In other instances, the dreams would come true. For instance, I had a dream that I was close to God and a man with a demonic spirit bumped into me. When he bumped into me he accused and judged me for my clothing. It made made me focus on my clothing more than God in the dream. In real life, this actually happened. I was at a church conference on a hot day. I had on a spaghetti strap jumper and a jacket over it. It got so hot, I tied the jacket around my waist. A Christian man, that didn't support the conference, on a loud speaker was waiting outside of the stadium. He blasted me for my clothing and questioned my Christianity. A little later, an ultra modest denomination came into the conference to warn us we were on the wrong path and looked down at me. I was so ashamed of myself that it nearly ruined my entire experience at the concert and what God was doing in my heart. I felt like I was far from God and disappointed him. Until, I remembered the dream. Then I was able to snap out of it. 
Then, at the same concert I got this amazing prophetic word from a visitor. But, the guy with a critical spirit was on his own loud speakers located outside of the stadium; He started to move near my section and he continued speaking from a place of judgement which drifted my focus from God. Next, A man started manifesting a demon and foaming at the mouth. Then a women ran to anoint my head to ensure that the person that prophesied over me didn't transfer a demonic spirit to me. I was so shocked by everything, I started to lose focus again because I was noticing what Satan was doing. Finally, I decided to move very far from this activity and dive deeper into prayer for the atmosphere and God's heart for me.
The ability to FOCUS on God when demonic activity is present is a powerful warfare strategy to destroy the enemies' plans!
God sent warning dreams…
In addition to this, I have had moments when I've felt wronged by people. God even showed me their ill-intentions in dreams. I would get mad and judge them. I thought I had a right to be mad. Then, God would give me a dream showing me their childhood and why they behave the way they do. In one dream he said, "You didn't grow up needing to change to be loved." I realized, God still wanted to bring that person to a place of growth and I should love them in the process.
This process has taught me so much. God showed me how Satan uses people's pain and insecurities to attack them and attack other people. Yet, God asked me to pray and love them into his resurrection power.
Related Article: Do Not FEAR: 6 Secrets To Overcome Spirit Of Fear!
A weapon of spiritual warfare is love and kindness…
In fact, my sister had a dream about a demonic presence trying to attack our family with drama, gossip, and slander. At first we didn't know how to interpret the dream (that's why it's important to write all your dreams down). But, when the situation happened, I suggested we kill the people with kindness. Long story short, she remembered someone gave her a jar of honey in the dream and she didn't know what to do with it. However, as she approached the demon with honey (kindness) it left. It was confirmed that the real life situation should be handled with kindness. We did just that and the potential drama was squashed.
There are other situations where the enemy has sent men my way to fulfill my insecurities – loneliness or my need to feel beautiful. I would have walked right into the trap because I wanted to feel loved and I believed all Christians were safe. Thankfully, I had spiritual discernment dreams warning me about their character AND my potential to sleep with these "Christian" men. The dream revealed we both had insecurities that needed to be healed and the enemy wanted to use it to lure us into sin. 
All of these situations taught me holy truths found in demonic warfare bible verses. If you are looking to follow aggressive prayer points against the enemy or a guided christian meditation for prayer check out this related Video: Spiritual Warfare Prayer for BREAKTHROUGH! Also, Use the Bible verses about fighting battles with God's peace to defeat the enemy in your life and the lives of your loved ones. Also create spiritual warfare prayers by using these scriptures to declare what God has promised to His children in the bible.
75 Spiritual Warfare Prayer Points:
Related Article: 37 Prayer Points For Deliverance + Scriptures
1. I will put on the full spiritual armor of God.
Lord, thank you for giving me dominion and strategy to trample over every demonic assignment today. Today, I choose to believe that you have removed every curse, stronghold, and attack that was meant for me. "I have given you authority to trample on snakes and scorpions and to overcome all the power of the enemy; nothing will harm you." Luke 10:19
I declare that every demonic spirit that steps near me must return to the pit of hell. In the name of Jesus, I rebuke every strategy of the enemy on my family and within my life. I rejoice because you protect me O' Lord. I thank you that I can find safety under your wing.
Father, help me to be mentally and spiritually strong to win spiritual battles. I thank you that I'm sober minded and I hear my father's voice clearly. "Stand firm then, with the belt of truth buckled around your waist, with the breastplate of righteousness in place,

and with your feet fitted with the readiness that comes from the gospel of peace." Ephesians 6:14-15

O' Lord strengthen me to put on the full armor of God, so that when the day of evil comes, I may be able to stand my ground no matter what. Because of you, I will remain in peace when I put on spiritual armor. In faith, I put on the belt of truth and shoes of readiness, so I can stand firm in every trial. I put on the helmet of salvation to believe that I am truly saved despite my past. Thank you God that you've purify me by the blood. And in the name of Jesus, I will pick up my word to defeat every lie and attack of Satan. "…and take the helmet of salvation, and the sword of the Spirit, which is the word of God, praying at all times in the Spirit, with all prayer and supplication. To that end, keep alert with all perseverance…" (Ephesians 6:12-20)
Thank you God for what you're about to do today. I rejoice as I hear the sound of chains breaking, strongholds loosing, and the enemies' plans being exposed and destroyed.  "In addition to all this, take up the shield of faith,

 

with which you can extinguish all the flaming arrows of the evil one. Take the helmet of salvation and the sword of the Spirit, which is the word of God."

Ephesians 6:16-17

Thank you father, that you're not a dead idol, but you are the living God who still operates in signs, miracles, and wonders. Today, I stand in agreement for your will O' Lord. I ask for the strength to conquer daily spiritual attacks.
2. I will focus on God and NOT the Devil's schemes.
I declare a sober mind over my life. I will stop worrying and focus on the faithfulness of God in my life and stories in the Bible. "Finally, brothers and sisters, whatever is true, whatever is noble, whatever is right, whatever is pure, whatever is lovely, whatever is admirable—if anything is excellent or praiseworthy—think about such things." Philippians 4:8
I will set my mind on the high things of Christ. Your ways are fair O' God and I trust you with my life, body, and soul.

"Therefore if you have been raised up with Christ, keep seeking the things above, where Christ is, seated at the right hand of God. Set your mind on the things above, not on the things that are on earth." 

Colossians 3:1-2

I will guard my mind from the fiery darts of the enemy and the lies that He tries to get me to believe about myself and God. "Be alert and of sober mind. Your enemy the devil prowls around like a roaring lion looking for someone to devour."  1 Peter 5:8
Thank you God for giving me peace, so I can focus on you 

despite

 the immense warfare around me. "And the peace of God, which surpasses all understanding, will guard your hearts and your minds in Christ Jesus." Philippians 4:7
Hallelujah God! You work out all things for the good of those who love you. You not only protect me, but you take bad situations and turn it into a blessing.
Related Article: 5 Tips To Be More Like Jesus
3.  I will attack Satan in prayer, but I
won't attack God's people.
I declare breakthrough in every atmosphere that I set foot into. O' Lord, break every chain and destroy the root of the problems in my work, church, house, and atmosphere. I rejoice because where the spirit of the Lord is there is freedom. "For where envying, selfish ambition, and strife is, there is confusion and every evil work." James 3:16
Lord please strengthen me against spiritual attacks. Help me to stand firm & focus on you, and not focus on the enemies' weak plans. With your help, I know that I will remain righteous and close to you God.
God please help me to pray for the people that hurt me because I know the devil is using them against me. I declare your justice over my heart, but I thank you for bringing them healing. "

For we do not wrestle against flesh and blood, but against the rulers, against the authorities, against the cosmic powers over this present darkness, against the spiritual forces of evil in the heavenly places." Ephesians 6:12 

Thank you for helping me to fight with honesty, love, truth, patience, and gentle kindness. I am an example of your love even when my enemies' come against me. "For though we live in the world, we do not wage war as the world does. The weapons we fight with are not the weapons of the world. On the contrary, they have divine power to demolish strongholds. We demolish arguments and every pretension that sets itself up against the knowledge of God, and we take captive every thought to make it obedient to Christ." 2 Corinthians. 10:3-5
Related Article: 12 Powerful Prayers to Destroy Your Enemies' Plan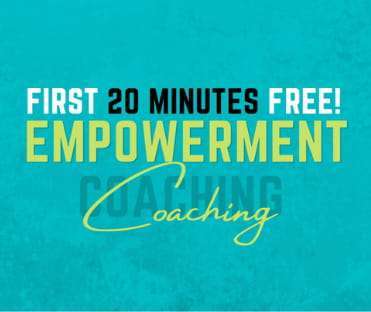 Need help fighting a  battle? I can help you! Try 20 mins of Empowerment Coaching now!
4.

Satan wants you to give people what they deserve.

 I defeat his plans with Love!
Thank you for helping me to love others even when they do wrong. O' Lord, I can't do it without you. So, I ask you to help me to be forgiving and full of mercy. "But God shows his love for us in that while we were still sinners, Christ died for us." Romans 5:8
I pray that everyone learns to love and grows in intimacy with God. Only through you is our souls filled and satisfied. Fill us O' lord. Quench our thirsty and desperate souls. "Anyone who does not love does not know God, because God is love." 1 Peter 4:8
Lord, help me to be forgiving. Jesus died for the very people that hurt him. He stayed in friendship with Judas despite knowing he'd betray him. I desire to have your love and wisdom. Thank you for guidance in loving others father.  "Be kind to one another, tenderhearted, forgiving one another, as God in Christ forgave you." Ephesians 4:32
Lord, help me to learn how to love well and have boundaries too. I know you were very close to 12 disciples, so please show me who should be in my intimate circle as well. "Above all, keep loving one another earnestly, since love covers a multitude of sins." 1 John 4:8
God help me to love you and follow your commandment to love others as I love myself.  I thank you because as I love who I am, then I can see the treasure in others. "Jesus answered, "The most important is, 'Hear, O Israel: The Lord our God, the Lord is one. And you shall love the Lord your God with all your heart and with all your soul and with all your mind and with all your strength.' The second is this: 'You shall love your neighbor as yourself.' There is no other commandment greater than these." Mark 12:29-31
I pray that you help me to be holy and at peace with all my enemies. (Peace doesn't mean you endure abuse!!) "Strive for peace with everyone, and for the holiness without which no one will see the Lord." Hebrews 12:14
Related Article: 14 Tips To Stand Firm In Faith When You're Tired!
5.
God does everything from truth and love.

 I don't believe lies about God's character.
Abba, h

elp me to trust in your plan. I believe that you are putting things together. And I know it takes time to put a perfect puzzle together where everyone is blessed. "The Lord is not slow to fulfill his promise as some count slowness, but is patient toward you, not wishing that any should perish, but that all should reach repentance." 2 Peter 3:9
O' Lord, help me to see that you've got everything under control. I will release my fear and trust in you. As wait, I will be obedient because I'm happy when I follow your laws. "And you will know the truth, and the truth will set you free." John 8:32
God thank you for making me stronger during the trials of life. I see my spiritual muscles growing as I conquer everything sent to destroy me. "More than that, we rejoice in our sufferings, knowing that suffering produces endurance, and endurance produces character, and character produces hope, and hope does not put us to shame, because God's love has been poured into our hearts through the Holy Spirit who has been given to us." Romans 5:3-5
I thank you that you keep all your biblical promises and you don't change you mind. I celebrate you O' Lord, for you are the promise keeper that never goes back on your word. "God is not man, that he should lie, or a son of man, that he should change his mind. Has he said, and will he not do it? Or has he spoken, and will he not fulfill it?" Numbers 23:19
I thank you for removing anything doubts and fears about you God. O' Lord, purify my soul and make my faith presentable in your sight.  "My son, do not despise the Lord's discipline, and do not resent his rebuke, because the Lord disciplines those he loves, as a father the son he delights in." – Proverbs 3:11-12
6. Intimacy with God matters. I will give
 God my all by fasting and praying.
Hallelujah O' Lord! I am thankful because I am not wasting my time praying, fasting, and serving God. You will reveal yourself everywhere I go. "You will seek me and find me when you seek me with all your heart." Jeremiah 29:13
I have no reason to fear. I thank you Lord for protecting me and giving me peace. "Do not be anxious about anything, but in everything by prayer and supplication with thanksgiving let your requests be made known to God.' Philippians 4:6
Lord, keep me from arguments and help me to keep praising you. "I desire then that in every place the men should pray, lifting holy hands without anger or quarreling." 1 Timothy 2:8
Thank you God that your will shall be done and the enemy can't get in the way of forgiveness and love being poured out on this earth. "Pray then like this: "Our Father in heaven, hallowed be your name. Your kingdom come, your will be done, on earth as it is in heaven. Give us this day our daily bread, and forgive us our debts, as we also have forgiven our debtors. And lead us not into temptation, but deliver us from evil." Matthew 6:9
Related Article: Fasting and Prayer: How to Access The Power Of God!
Thank you that you purify my heart so I can ask for things that are according to your will. "Therefore I tell you, whatever you ask in prayer, believe that you have received it, and it will be yours." Mark 11:24
Lord, cleanse anything in me that isn't in alignment with your word. "Declares the

Lord

, "return to me with all your heart, with fasting, with weeping, and with mourning." Joel 2:12
God help me to remove the strongholds in my life that keep me stuck in bad patterns. "But this kind of demon won't leave unless you have prayed and gone without food (fasting)." Matthew 17:21
Thank you God that you have a plan for everything and your desire to feed the hungry, house the poor, and love the vulnerable

will be accomplished

.

"Is not this the fast that I choose: to loose the bonds of wickedness, to undo the straps of the yoke, to let the oppressed go free, and to break every yoke? Is it not to share your bread with the hungry and bring the homeless poor into your house; when you see the naked, to cover him, and not to hide yourself from your own flesh?" Isaiah 58:6-7
Give me the strength to keep praying that your will shall be done on this earth! "

Rejoice always,

 pray without ceasing, give thanks in all circumstances; for this is the will of God in Christ Jesus for you." 1 Thessalonians 5:16-18

7. Lord, create a clean 
PURE 

heart in me so I can see your plan for the world.
God help me to live and act according to your Holy and pure standards listed in the Bible. "How can a young man keep his way pure? By guarding it according to your word." Matthew 5:8
I pray that all saints renew their heart and mind so that we will see your plans and who you are clearly. "Blessed are the pure in heart, for they shall see God." Psalms 119:9
God thank you for purifying me so I can be closer to you. "Who shall ascend the hill of the

Lord

? And who shall stand in his holy place? He who has clean hands and a pure heart, who does not lift up his soul to what is false and does not swear deceitfully." Psalm 24:3-4
Thank you God that you remove and help me recognize thoughts that keep me stuck in unhealthy patterns. "Do not be conformed to this world, but be transformed by the renewal of your mind, that by testing you may discern what is the will of God, what is good and acceptable and perfect." Romans 12:2
Lord search my heart for secret sin and remove anything that keeps me from living from Heavenly wisdom and peace. "For where jealousy and selfish ambition exist, there will be disorder and every vile practice. But the wisdom from above is first pure, then peaceable, gentle, open to reason, full of mercy and good fruits, impartial and sincere. And a harvest of righteousness is sown in peace by those who make peace." James 3:16-18
I thank you that you will reveal all that is unknown about my situation and heart, so I can continue to choose and act righteously. "Call to me and I will answer you, and will tell you great and hidden things that you have not known." Jeremiah 33:3
Help me to make choices that allow your will to be done. "Pray then like this: "Our Father in heaven, hallowed be your name. Your kingdom come, your will be done,

on earth

as it is in heaven." Matthew 6:9-13
I love your word Lord and I ask that you give me the strength to keep reading it and thinking about your laws night and day! "This Book of the Law shall not depart from your mouth, but you shall meditate on it day and night, so that you may be careful to do according to all that is written in it. For then you will make your way prosperous, and then you will have good success." Joshua 1:8
8. I won't 
give up nor give into temptation!
God has given me everything I need to succeed. 
I thank you God for giving me everything I need to avoid sin and evil!  I thank you that nothing can prevail against the children of God. For you are the protector and author of our faith. "No temptation has overtaken you that is not common to man. God is faithful, and he will not let you be tempted beyond your ability, but with the temptation he will also provide the way of escape, that you may be able to endure it." 1 Corinthians 10:13
Related Article: 5 Reasons You Can't Be a Good Person Without Jesus!
Thank you for strength and giving me the faith to believe that I will have the victory in Christ! "Blessed is the man who remains steadfast under [spiritual] trial, for when he has stood the test he will receive the crown of life, which God has promised to those who love him. Let no one say when he is tempted, "I am being tempted by God," for God cannot be tempted with evil, and he himself tempts no one. But each person is tempted when he is lured and enticed by his own desire." James 1:12-14
Thank you for directing me to things that please you and giving me the opportunity to shine your light. "For we are his workmanship, created in Christ Jesus for good works, which God prepared beforehand, that we should walk in them." Ephesians 2:10
God you are kind and giving and desire me to be victorious over sin! "I can do all things through him who strengthens me." Philippians 4:13
I pray that I'm not trying to do things in my own strength but I allow you to strengthen and encourage me God. "But he said to me, "My grace is sufficient for you, for my power is made perfect in weakness." Therefore I will boast all the more gladly of my weaknesses, so that the power of Christ may rest upon me. For the sake of Christ, then, I am content with weaknesses, insults, hardships, persecutions, and calamities. For when I am weak, then I am strong." 2 Corinthians 12:9-10
I thank you that you have given me the power to defeat Satan. "Behold, I have given you authority to tread on serpents and scorpions, and over all the power of the enemy, and nothing shall hurt you." Luke 10:19
I will not grow tired thanks to your strength! "But they who wait for the

Lord

shall renew their strength; they shall mount up with wings like eagles; they shall run and not be weary; they shall walk and not faint." Isaiah 40:31
9.
Ask God to reveal the hearts of men.

Some people are wolves in sheep clothing!
I thank you because I don't have to be suspicious. I can trust that you will not let the wicked plot against me without warning me. "He will bring to light what is hidden in darkness and will expose the motives of the heart." -1 Corinthians 4:5
Lord, help me to know the difference between the spirit of God  and the spirit of the enemy in 

every

 situation. "Beloved, do not believe every spirit, but test the spirits to see whether they are from God, for many false prophets have gone out into the world." 1 John 4:1
Thank you Lord that I can hear your voice through vision, dreams, and prophesy. Thank you for directing, guiding, and protecting me father. "And it shall come to pass afterward, that I will pour out my Spirit on all flesh; your sons and your daughters shall prophesy, your old men shall dream dreams, and your young men shall see visions." Joel 2:28
Lord, help me to recognize the ones around me that are

unrepentant

and want to continue in their bad behaviors.  Thank you for protecting me and giving me discernment father. "You will recognize them by their fruits. Are grapes gathered from thornbushes, or figs from thistles? So, every healthy tree bears good fruit, but the diseased tree bears bad fruit. A healthy tree cannot bear bad fruit, nor can a diseased tree bear good fruit. Every tree that does not bear good fruit is cut down and thrown into the fire." Matthew 7:15-20
Lord, please help us to cleanse our hearts so that we can all speak and glorify you. "The good person out of the good treasure of his heart produces good, and the evil person out of his evil treasure produces evil, for out of the abundance of the heart his mouth speaks." Luke 6:45
Father, help me see beyond outward glory and help me to see your true followers by the purity of their hearts. "But the

Lord

said to Samuel, "Do not look on his appearance or on the height of his stature, because I have rejected him. For the

Lord

sees not as man sees: man looks on the outward appearance, but the

Lord

looks on the heart." 1 Samuel 16:7
Related Article: Dying To Self: 4 Tips To Crucify the Flesh!
10. God gives peace.

Satan brings fear and 

confusion.
Thank you God, that nothing can take my peace or cause me to go backwards. "Great peace have those who love your law; nothing can make them stumble." Psalm 119:165
God direct me into your truth, so that I can remain in peace and avoid confusion. "For God is not a God of confusion but of peace." 1 Corinthians 14:33
I rejoice in your love Lord because you take care of every detail and I have nothing to worry about. "Therefore do not worry about tomorrow, for tomorrow will worry about itself. Each day has enough trouble of its own." Matthew 6:34
You are a God that answers my prayers and I love to hear your voice. "I sought the LORD, and he answered me; he delivered me from all my fears." Psalm 34:4
God, continue to strengthen me and remind me you're everywhere I go."Have I not commanded you? Be strong and courageous. Do not be afraid; do not be discouraged, for the LORD your God will be with you wherever you go." Joshua 1:9
11. I will have
faith

in God and Biblical promises!
Help me to remember God's word in the hard times and good times Lord. "This Book of the Law shall not depart from your mouth, but you shall meditate on it day and night, so that you may be careful to do according to all that is written in it. For then you will make your way prosperous, and then you will have good success." Joshua 1:8
I pray that I would have a love for hearing the word of God. "So faith comes from hearing, and hearing through the word of Christ." Romans 10:17
Help me to have faith and continue to please you Lord. "And without faith it is impossible to please him, for whoever would draw near to God must believe that he exists and that he rewards those who seek him." Hebrews 11:6
12. Drop your desires. I will
put God's will and desires first!
God, help me to be selfless and focus more on your will rather than my needs. "Then Jesus told his disciples, "If anyone would come after me, let him deny himself and take up his cross [daily] and follow me." Matthew 16:24
Related Article: 5 Secrets for Powerful Prayers That Get Answered!
God, help me to put people before possessions and money. Jesus said to him, "If you would be perfect, go, sell what you possess and give to the poor, and you will have treasure in heaven; and come, follow me." Matthew 19:21
Thank you for helping me to focus on your kingdom coming to earth."But seek first the kingdom of God and his righteousness, and all these things will be added to you." Matthew 6:33
Lord, help me to pray for things that align with your will. "What causes quarrels and what causes fights among you? Is it not this, that your passions are at war within you? You desire and do not have, so you murder. You covet and cannot obtain, so you fight and quarrel. You do not have, because you do not ask. You ask and do not receive, because you ask wrongly, to spend it on your passions." James 4:1-3
I pray that you would remove pride and help me to humble myself at your feet to learn what I don't know. "

For my thoughts are not your thoughts, neither are your ways my ways, declares the

Lord

. For as the heavens are higher than the earth, so are my ways higher than your ways and my thoughts than your thoughts." 

Isaiah 55:8-9
I partner with you Lord to bring your kingdom and plans for salvation, grace, and forgiveness to this earth. "Your kingdom come, YOUR WILL be done, on earth as it is in heaven." Matthew 6:10
Thank you for sending the Holy Spirit to direct me into your will and doing things for the kingdom. "Very truly I tell you, when you were younger you dressed yourself and went where you wanted; but when you are old you will stretch out your hands, and [the Holy Spirit] will dress you and lead you where you do not want to go." John 21:18
13. I carry
God's light

which destroys darkness.
Lord, help me to continue to follow you and not get delayed by darkness. "Again Jesus spoke to them, saying, "I am the light of the world. Whoever follows me will not walk in darkness, but will have the light of life." John 8:12
Thank you for guiding my steps God. "Your word is a lamp to my feet and a light to my path." Psalm 119:105
Related Article: 4 Ways You Can Brighten Up This Dark World!
Help me to be a testimony of your goodness father. "In the same way, let your light shine before others, so that they may see your good works and give glory to your Father who is in heaven." Matthew 5:16
I rejoice in you Lord for making me to display your holiness and allowing me to be apart of your royal bloodline. "But you are a chosen race, a royal priesthood, a holy nation, a people for his own possession, that you may proclaim the excellencies of him who called you out of darkness into his marvelous light." 1 Peter 2:9
Guided Spiritual Warfare Prayers:
Try this recorded spiritual warfare prayer video with the break every chain audio song to strengthen your prayer life.
Deep Spiritual Warfare Prayer for Saints:
Dear Heavenly Father, thank you for for providing a way for me to remove my old nature and escape the grasp of the enemy. I thank you for the  sacrifice of Jesus Christ. I rejoice and celebrate Christ's blood which paid for my sins. I am overjoyed that I am now a new man and Child of God with a sound mind that has been renewed. I am in awe of you God because you are selfless, loving, and patient with your children. Jesus came to earth and taught us how to walk and talk like you, thank you for that example. Lord, help us to imitate Christ and be a role model for all the world to see.

Help us to demolish strongholds of satan and generational curses that would try to keep us in bondage. I thank you for the discernment and spiritual strength to stand in the gap for the pain of others. You have given me authority over demons and the workings of the enemy. Help me to walk confidently in the supernatural power you've given your children to send wicked spirits back to hell. God, help me to be a world changer like the Apostle Paul and have every area of life my line up with scripture. I pray that I would persuasively and lovingly preach eternal life, the Gospel, and the power in the blood of Jesus. Thank you for being with me in daily life activities and removing evil spirits that would destroy your will for my life. I love you God and I will give all my energy and strength to be in the fullness of the will of God. Amen.
Additional Prayer Points:
Frequently Asked Questions
What is the meaning of spiritual warfare?
Spiritual warfare is a fight between Satan's army and God's army in the spiritual realm. When the battle is intense it spills onto the earth through mean comments, envy, rage, murder, addictions, back sliding, pride, etc. We must actively fight against being the person that is doing the devil's work. We must be on guard for every little thing we do. Also, we should pray for the people that are blind because they do Satan's work unknowingly.
How do you start a warfare prayer?
Starting with thanksgiving is a strategy to appreciate God and set the mood of gratitude. Listing the things that God has done for you increases your faith that He will continue to fight the battle for you. However, there isn't a specific way to pray other than the Lord's Prayer. I break down that prayer in how to pray for beginners and explain each scriptures based on Jesus' prayer example.
What are the weapons of spiritual warfare?
Weapons of spiritual warfare is praise, prayer, fasting, faith, reading & reciting the word of God, and imitating Jesus Christ's kindness and love.
Is prayer a spiritual weapon?
Yes, prayer is a dangerous spiritual weapon. During prayer God directs you to his plan and gives you strength to keep going. I think of it as a meeting with God where he tells you His plans to defeat the enemy.
Is praise a spiritual weapon?
Praise is a spiritual weapon because it teaches you to be thankful and faithful despite the war around you.
What are spiritual strongholds?
Spiritual strongholds are bad patterns that the enemy keeps people stuck in. For instance, addiction is a stronghold. Usually this stronghold is generational and requires prayer, fasting, therapy, and other avenues to break the chain of bondage.